Beautiful Things Project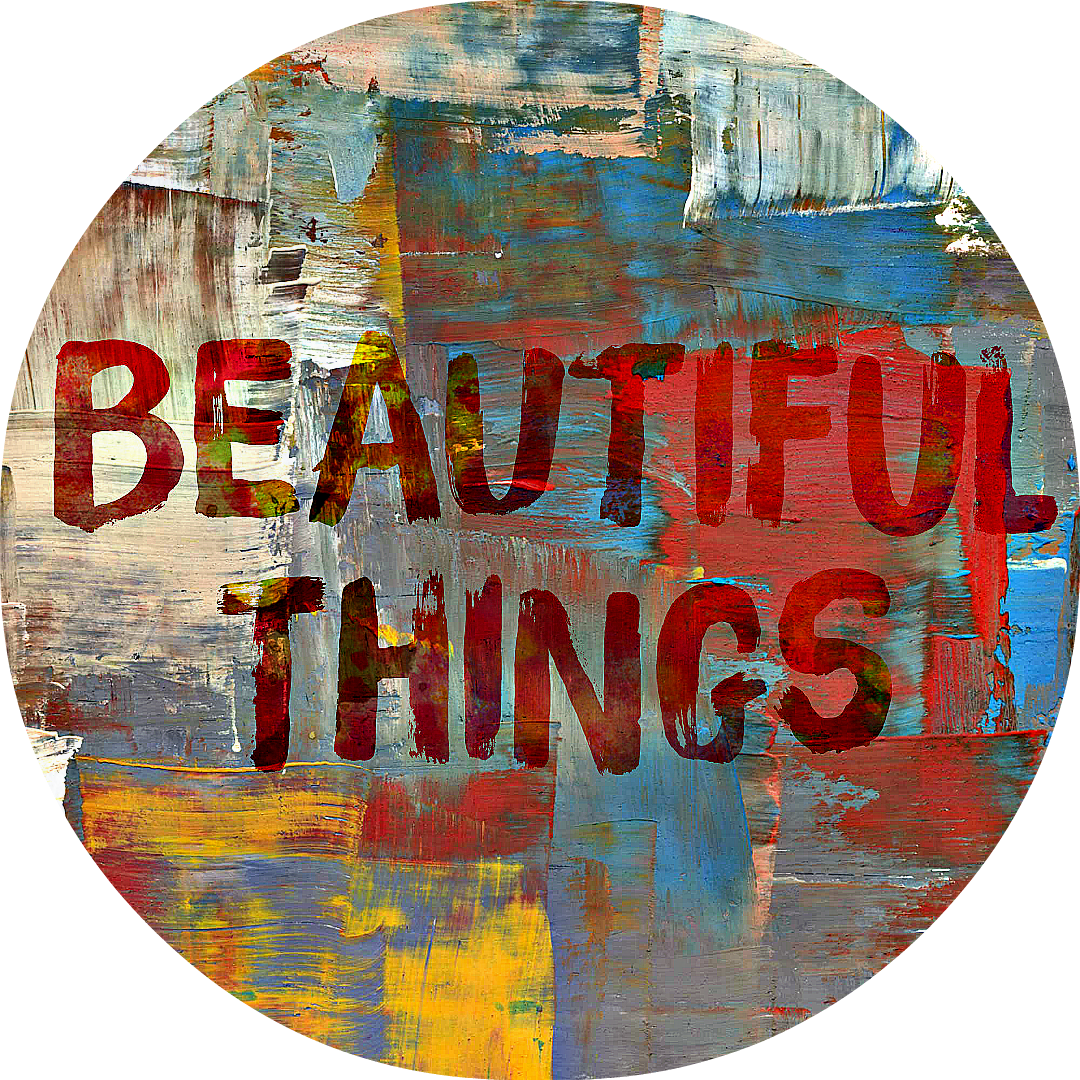 Inspired by the publication of You're the Most Beautiful Thing That Happened–hailed as a "love letter to queer people of color" by Lambda Literary–the Beautiful Things Project is a series of creative collaborations with poet Arisa White and QTPOC artists, community organizations, and businesses. The Beautiful Things Project hopes to expand readership beyond markets that are often targeted for poetry; to mutually support artists and organizations that work to restore, nurture, and bring beauty to the people they serve; and to create Beautiful Community Events that spotlight the narratives and experiences of queer and trans people of color. Find us on Facebook and Instagram at "Beautiful Things Project".
WHO'S YOUR DADDY: A Dramatic Reading Under the Stars | October 30, 2021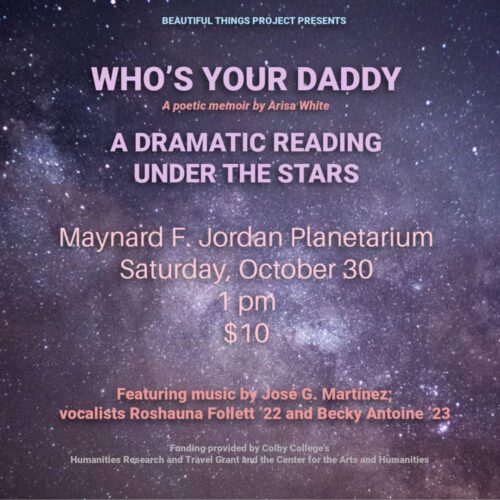 Performed at the Versant Power Astronomy Center & Jordan F. Maynard Planetarium in Orono, ME. Published by Augury Books earlier this year, Who's Your Daddy is my debut poetic memoir, which poet Patricia Smith says, "unreels like heart-wrenching fragments of film." It is a lyrical, genre-bending coming-of-age tale featuring a queer, Black, Guyanese American woman who, while seeking to define her own place in the world, negotiates an estranged relationship with her father. Incorporating poetry and prose, Who's Your Daddy employs the motif of stars and constellations to navigate and populate the distance that characterizes this father-daughter dynamic. The dramatic reading is accompanied by original music from José G. Martinez and backup vocalists Roshauna Follett and Becky Antoine. Artistic consultation provided by Ellen Sebastian Chang, graphic design and animation by Ethan Suderley, and funding provided by Colby College's Humanities Research and the Center for the Arts and Humanities.
SHE: Personal Narratives of Lake Merritt | Starting in June 2019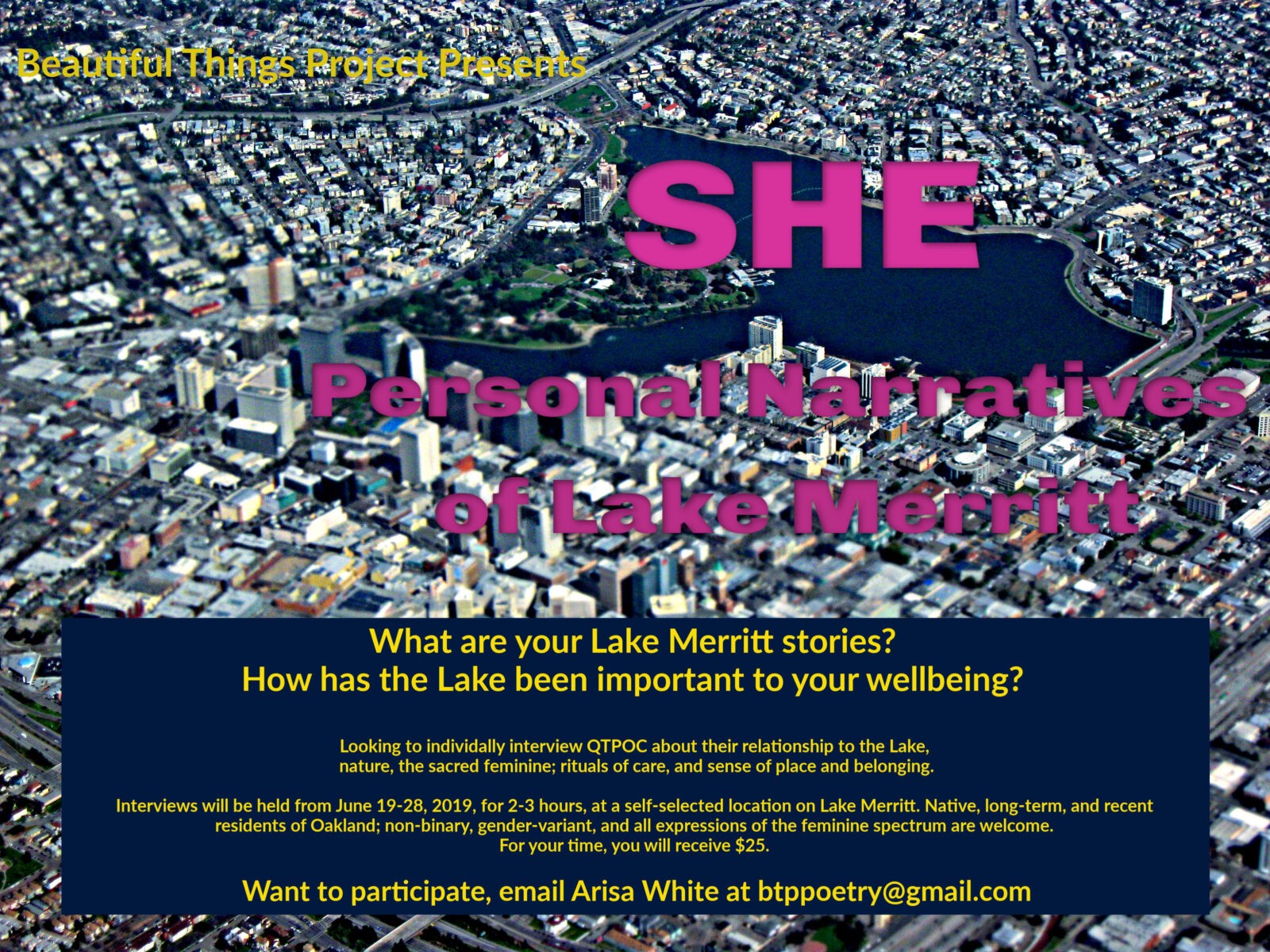 Lake Merritt is a magical place
I am working on a literary project called "SHE: A Sisters' Outsiders' Heroine Journey" that incorporates personal narratives to create a poetic narrative that weaves myth, oral history, ecology, and local community to tell a tale of living as a queer black woman, recent transplant to Oakland, California, during the early 2000s. All of which is based on my experiences growing, healing, and loving in the City of Oakland.
Lake Merritt serves as the setting for "SHE" and is reimagined as the site for a nine-stage heroine journey that guides readers in reflecting on and creating a politics of care, (re)membering the past and integrating it into the present, future-making, reframing wounds into hard lessons, and sustaining a practice of radical love.
From June 19 to June 28, I will be interviewing native, long-term, and recent QTPOC residents of Oakland about their relationship to the Lake, nature, the sacred feminine; rituals of care, and sense of place and belonging. The Lake stories will be source material for the poetic narrative, used to develop characters and plot. If you're interested in being interviewed, email me at [email protected]. Non-binary, gender-variant, and all expressions of the feminine spectrum are welcome to participate.
BEAUTIFUL BEING | June 17, 2018 | National Queer Arts Festival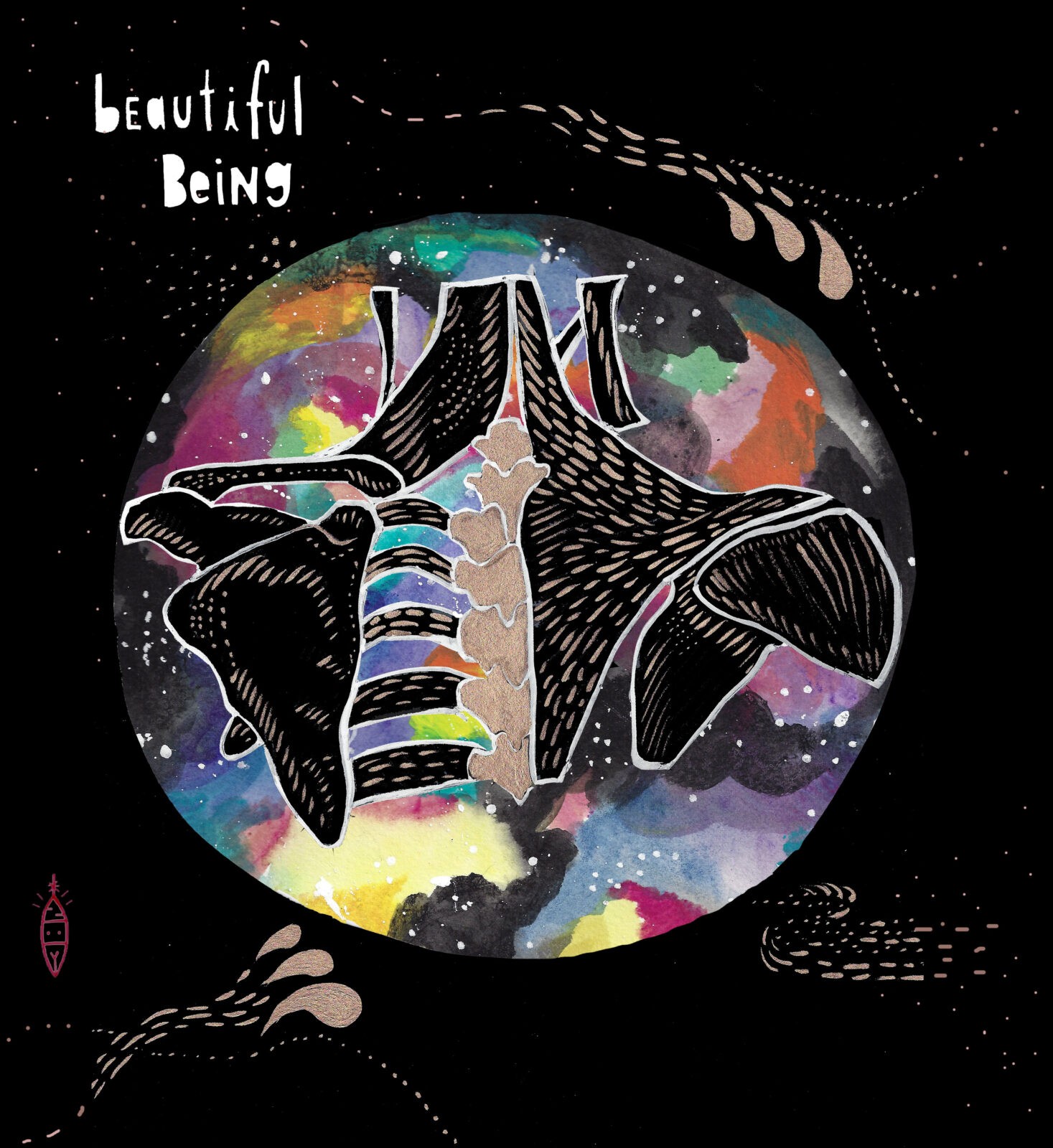 BEAUTIFUL BEING: The Choreopoem, was performed on June 17, 2018, at the Humanist Hall in Oakland, CA, followed by a talkback with audience members.
BEAUTIFUL BEING is an audience-interactive choreopoem that incorporates poetry, live music, and movement with the aim of healing body, mind, and spirit. As an interactive performance, we created a brave space for participants to (re)member their beautiful presence in the world.
This project was part of the Creating Queer Community Program, which supported innovative projects that took part in the 2018 National Queer Arts Festival. With BEAUTIFUL BEING, Europa Grace (yoga practitioner), Eki Shola (composer), and I explored what movements, songs, and narratives are needed to restore the QTPOC body to its full capacity for action. Fiscal sponsor for BEAUTIFUL BEING was Nomadic Press, and the Akonadi Foundation (So Love Can Win Fund) granted us funding for our Beautiful Being Lab, a community workshop that helped us generate content and ideas for the choreopoem.
A special heartfelt thank-you to Heliotrope, Homestead Apothecary,  Oaktown Spice Shop, and Small Press Distribution for donating gifts for our Beautiful Being Lab participants, and Leila Weefur for videotaping the workshops. We value these local businesses and artists who bring beauty and care to our communities.
Logo designed by Mikuyi Baker. Follow their work on Instagram @heymiyuki // read their zines at queerscribe.com // check out past illustrations on their blog: heymiyuki.wordpress.com.
Check out this Youtube video of me reading excerpts of BEAUTIFUL BEING and talking about how I created the choreopoem, using archival material from the Hormel LGBTIA Center at the San Francisco Public Library, which was supported by Radar Productions.
NATURAL HEIR: THE ARISA WHITE EXTENSION | May 2017

On May 18, we presented Natural Heir: The Arisa White Extension, a photographic collaboration with Nye' Lyn Tho. For the Natural Heir series, Nye' replaces the subject's hair with beautiful plant life that represents African and African American cultures. However, in The Arisa White Extension, the models' hair was graphically altered with images inspired by poems from White's You're the Most Beautiful Thing That Happened. The five participating models, who are queer and trans black women, included: Janet Halfin (left), health education specialist for TransVision, Tri-City Health Center; visual artist and educator Orlonda Uffre; ecotherapist and Oricha priest J. Phoenix Smith, founder of EcoSoul (center); Zakiya Harris, cultural architect, artist, and founder of Hack the Hood; and UC Berkeley doctoral candidate Kerby Lynch (right). The evening included the unveiling of the photographic portraits, a poetry reading, and a Q& A with artists and models.
Thank you to the Akonadi Foundation (Beloved Community Fund), Khafra & Company, Qulture Collective, Center for Cultural Innovation Quick Grant Program, and Augury Books for their generous support.
NATIONAL POETRY MONTH | April 2017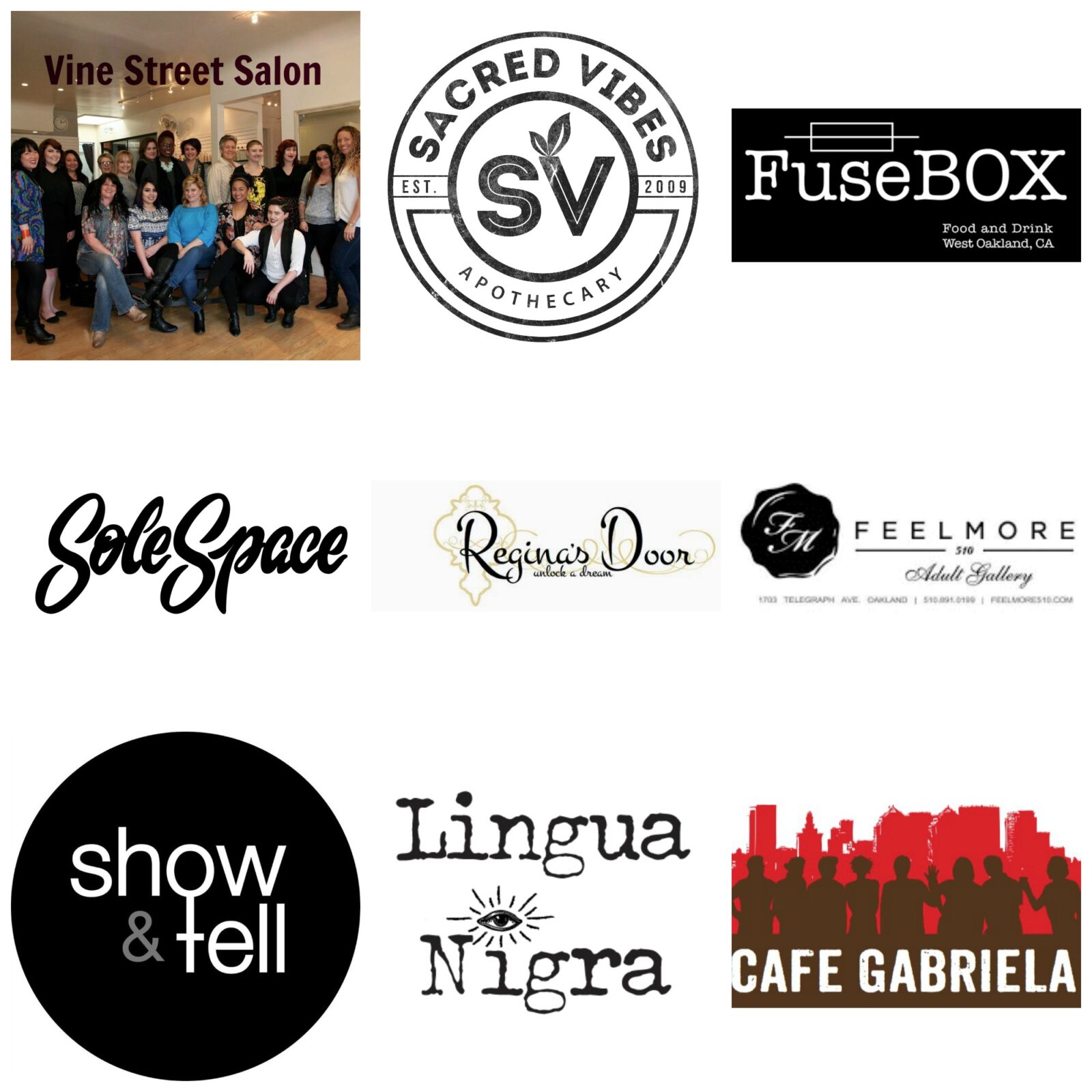 For April 2017, which was National Poetry Month, nine businesses in Oakland, Berkeley, and Brooklyn, NY, participated in the first iteration of the Beautiful Things Project. Those businesses were: Vine Street Salon, Sacred Vibes Apothecary, FuseBOX, SoleSpace, Regina's Door, FeelMore: Adult Gallery, Show & Tell Boutique, Lingua Nigra Jewelry, and Cafe Gabriela. On April 13, they gave away free copies of You're the Most Beautiful Thing That Happened, with purchase.