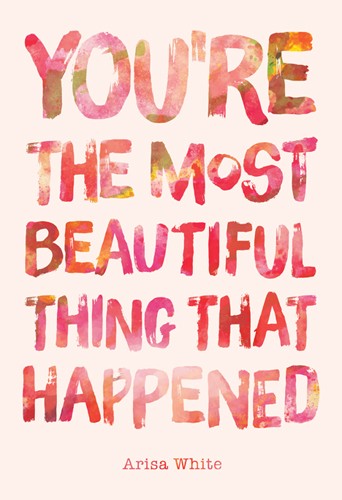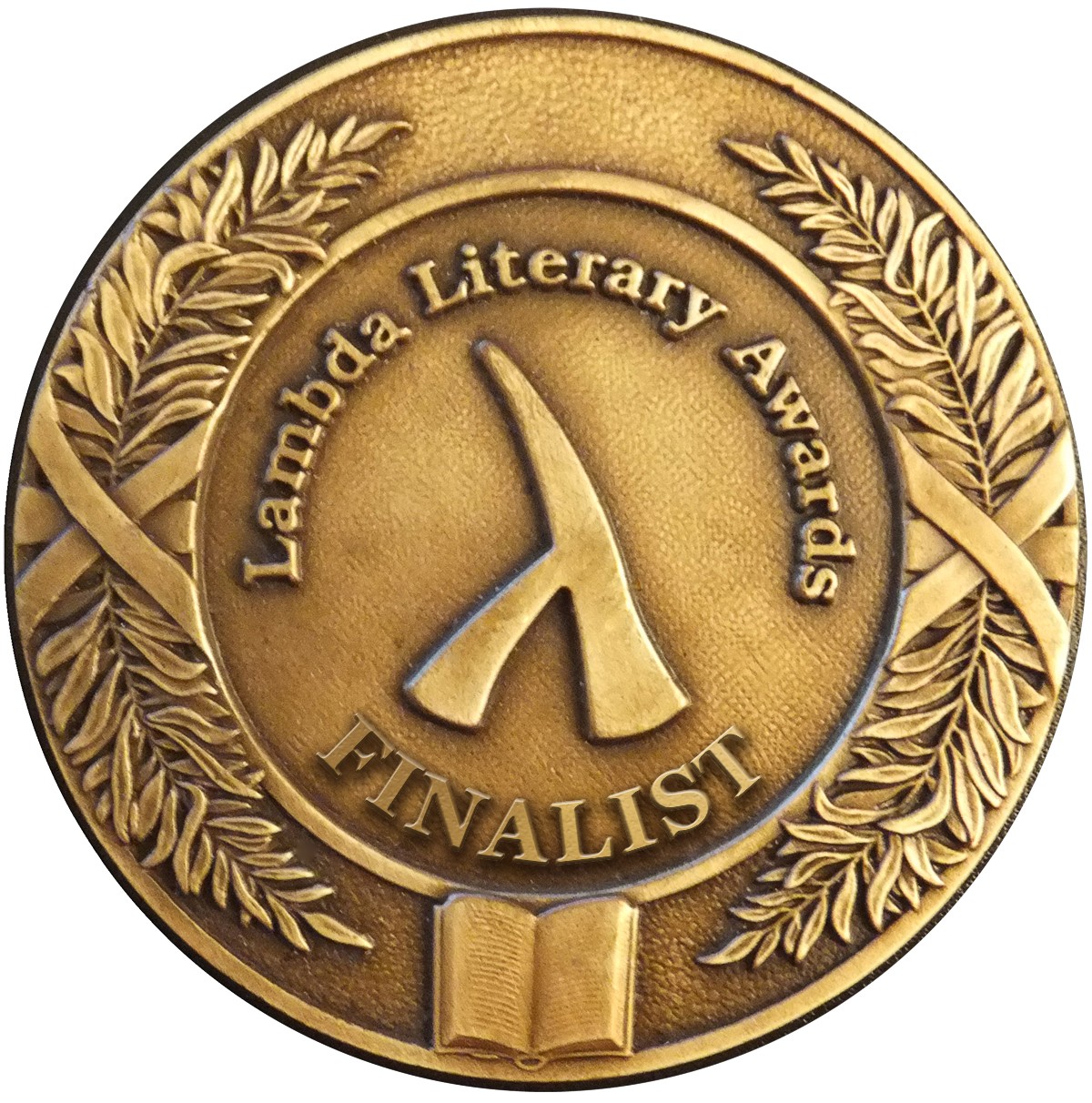 29th Annual Lambda Literary Award Finalist
2016 Julie Suk Award Longlist Finalist
Angular, smart, and fearless, Arisa White's newest collection takes its titles from words used internationally as hate speech against gays and lesbians, reworking, re-envisioning, and re-embodying language as a conduit for art, love, and understanding. "To live freely, observantly as a politically astute, sensually perceptive Queer Black woman is to be risk taker, at risk, a perceived danger to others and even dangerous to/as oneself," writes poet Tracie Morris. "White's attentive word substitutions and range of organized forms, lithe anecdotes, and disturbed resonances put us in the middle of living a realized, intelligent life of the senses." You're the Most Beautiful Thing That Happened works through intersectional encounters with gender, identity, and human barbarism, landing deftly and defiantly in beauty.
Praise
Swiss army knives, scuttling crabs, pinball machines, HIV/AIDS, the West Side Highway, daisy breasts, racial slurs, kitchen sink scorch marks, and mustangs running through veins: through all the kaleidescoping nouns of White's new collection, the starring roles are played by lust and roving hands and lovers and beloveds. These poems are nearly unblurbable: delicate yet tough, visceral and cerebral, innocent yet experienced, loving and longing, grotesque and hopeful: "…I drag our placenta behind us. Together/ can be restored with a blink." Come for the lyrical mastery, stay for the god-level Eros. The third full-length collection by one of America's most promising poets, You're the Most Beautiful Thing That Happened is required reading for anyone who's ever loved, been loved, or forgotten how.
Amy King, The Missing Museum
Arisa White's You're the Most Beautiful Thing That Happened is a book whose true engine is love, and whose every poem, in all kinds of ways, reaches toward love. That in itself is astonishing, and to be praised. But add the formal playfulness, the rich music, the storytelling, and, perhaps especially, the sense of justice and humanity, and you'll realize you're holding a truly beautiful book in your hands.
Ross Gay, Catalog of Unabashed Gratitude
Arisa White sharpens her words against this unpredictable world we live in, with the poems in You're the Most Beautiful Thing That Happened. In verse that is exhilarating and unexpected, White writes of race, of women loving women, of these all too human bodies we wear, of cities, of landscape. You're the Most Beautiful Thing That Happened is an assured and memorable book of poetry, one that provokes thought as much as it provokes a depth of feeling.
Roxane Gay, Bad Feminist
Whether remembering a neglected friend or experiencing a sensual touch, Arisa White's poems will take your breath away. They nestle into rich language then burst up and out like birds taking flight; so close you feel their heat and wings inside you. She traverses many landscapes, both physical and emotional, sometimes evoking a melancholy longing, at other times an eager passion. In either case, these are exquisite, finely crafted poems that are irresistible.
Jewelle Gomez, The Gilda Stories: Expanded 25th Anniversary Edition
Arisa White ups the ante with this bold and visceral collection of striking lyrics, bold and honest. It's a kind of song, truth be told, and these poems truth indeed be tolled.
Kazim Ali, Sky Ward
Arisa White's You're the Most Beautiful Thing That Happened makes us sweat, reflect, cry, and discover. With a deft utilization of prose poetry, lyric essay, and verse, White delivers a guide to learning our freedoms. You will probably have to reconfigure your definition of beauty after you read this book.
Willie Perdomo, The Essential Hits of Shorty Bon Bon
There are not enough books like or near Arisa White's new collection, You're the Most Beautiful Thing That Happened, addressing what it is to be young, Lesbian and Queer and Black and tender and unapologetic and erotic. In these poems, I hear Pat Parker's wit and challenge, and the insistence of Audre Lorde demanding that we look, listen, celebrate and change.
Pamela Sneed, Imagine Being More Afraid of Freedom Than Slavery
This is what I'm talking about. The fierce truth, the gorgeous loneliness, the late-night bravery and the tender, tender heart. It's the poetry of Arisa White and it's divine in every sense. Let's all talk about it.
Daniel Handler, Lemony Snicket's A Series of Unfortunate Events
BOOKS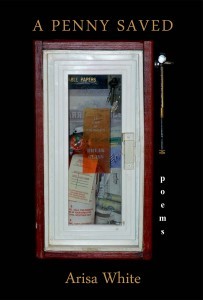 A Penny Saved
Willow Books | spdbooks.org
In her second full-length collection, A Penny Saved, Arisa White's elegantly harrowing poems investigate the idea of the "captive" within spousal abuse. Often utilizing the voice of the "good wife" Penny, these poems bring to the fore the effects of mental abuse in juxtaposition to a patriarchal world that tries to swallow the voice of Penny. White's poems drift from stream of consciousness—to afterthought—to dialogue in a way that exhibits her flexible and intimate relationship with language. With this dexterity, Penny's voice is realized.
A Penny Saved tells an all-too-common story in uncommon, even surprising ways. We read in this collection about the lives diminished and destroyed by domestic abuse, and our ability to empathize with her characters, in the face of a soul-numbingly hard narrative, is energized by her imaginative and uncompromisingly evocative language. The title character's initial means of coping with her enforced isolation—"Let me be kept fine like peaches in a can"—is suggested through an image both beautiful and utterly revealing. From the beginning, "his shadow coats her, she slips into its sleeves," and unlike Penny, we know what to expect from a man with "pallbearer shoulders." White brings to life the metaphor "if these walls could talk" in more ways than one, as she takes us behind the drawn curtains and locked doors to know how, and how long, a family can survive being "mastered by the roots of a violent tree."—Evie Shockley, author of the new black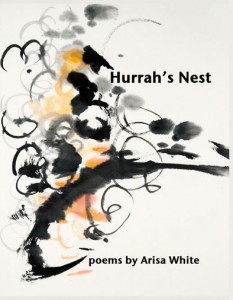 Hurrah's Nest
Virtual Artists Collective | vacpoetry.org
Arisa White's poems allow us to bear witness alongside her to the sound and vision of a family desperately searching for itself inside its wounds, afflictions and brief triumphs. It is a requiem for her loved ones, "polished until it's opal." So polished that it's not hard to see our own faces, our own families speaking back to us through each unflinching mirror that she holds up to herself and her kin in the guise of poetry. A dynamic debut for a voice unafraid to "tread the shit that mothers this ground."—Tyehimba Jess, author of leadbelly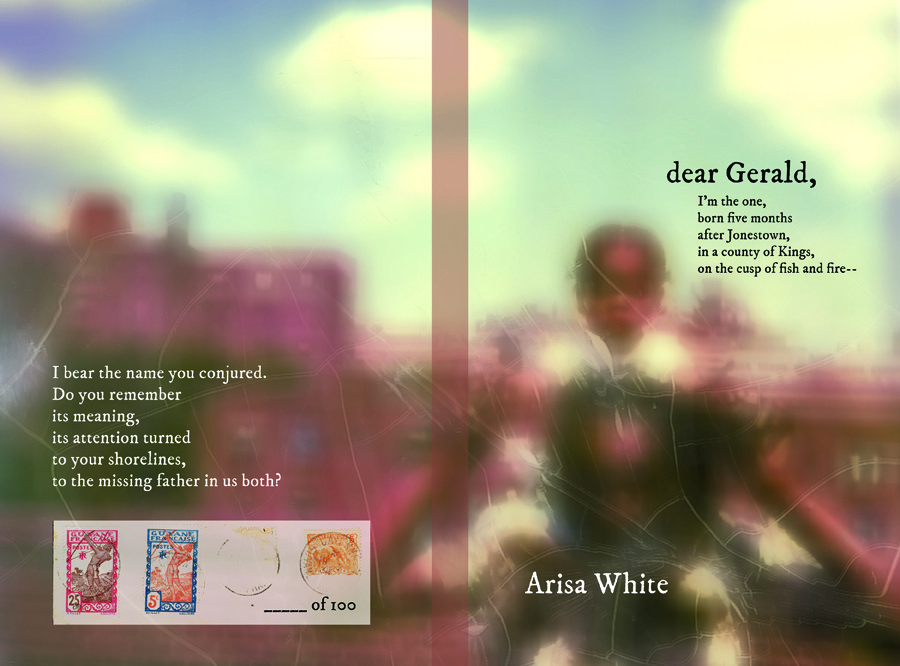 dear Gerald,
Self-published | atoguyana.wordpress.com
dear Gerald, is a collection of epistolary poems, addressed to my father, which I started in 2012 when my mother asked if I wanted to write to him in Guyana. He was deported to his homeland several years prior for involvement in a criminal case, and the last time I saw him I was three years old. With funding from the Center for Cultural Innovation in Los Angeles, I took a trip to Guyana in February 2015, reconnected with my father, after 30-plus years of abandonment, and gave him a copy of this manuscript.
It's stunning. Truly. I'm in awe of your ability to bare your soul and feelings in your poetry. Image, scene, shifting vantage points from which to examine the essence of your journey as woman without a father–they all coalesce into a complete understanding of fatherlessness. So powerful. Thank you for sharing! It's inspirational for me as a writer to read your work! —Sheryl Louise Rivett, blog editor at So to Speak
CHAPBOOKS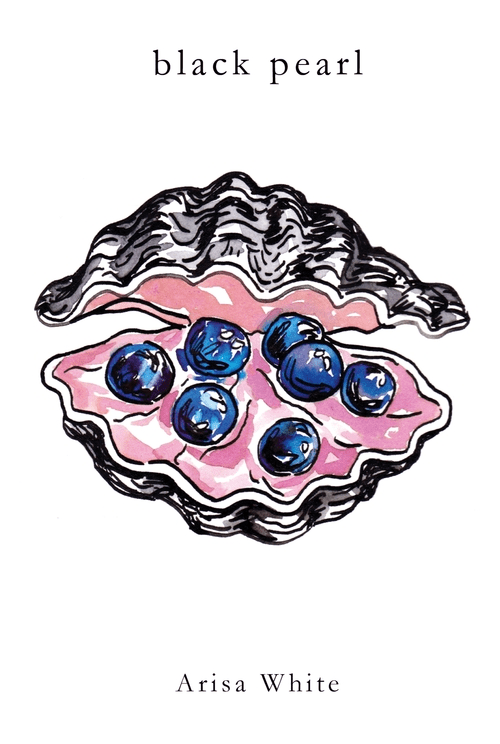 Black Pearl
Nomadic Press | nomadicpress.org
Love is alive in White's eight poems and poetic drama that call on the feminine presence, through ancestral memory and legacy, to heal a broken heart.
History, memory, absence: how can we listen to the silenced names, the silencing betrayal of power, and the silence before it breaks? Black Pearl takes a searing, fearless look into the violence on the heart and construct of identity, and pushes "into the touch of things" to feel "our names inside" the rooted will that endures, the will that remembers, the will that loves.
Arisa White writes a kind of heroic resistance that sings contrapuntally, we do not forget intertwined histories and perspectives that are at the heart of a reign of brutality, we sing into the future the litany of dead names. We are led compassionately and fiercely, to organize a cosmological we. – Tsering Wangmo Dhompa, author of My Rice Tastes Like the Lake
In this book, feelings are imperative, as is an imperative depth of self awareness, one that brings the reader to the edge. These stakes are no small stakes. Demanding, you need to let down your terror and There is no peace in running the truth of you, Arisa White builds a world where one must go to the edge in order to connect with one's own body and the bodies of others. One must speak in—and through—dislocation. The voices in this book seek always to locate themselves, and seem deeply committed to a life of dis/location. Across this island body I toss salt, she writes, I will not resemble trees and their reaching, and tosses us into forms poetic and dramatic, tosses us with her through relationship, earth, plant-life, race, police violence, history, identity and queerness, her language equally tossing amongst itself and its contexts, searching, pressing for what is true. – Leora Fridman, author of My Fault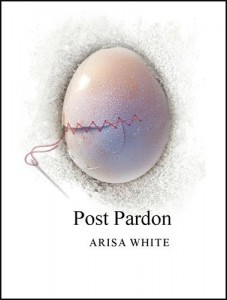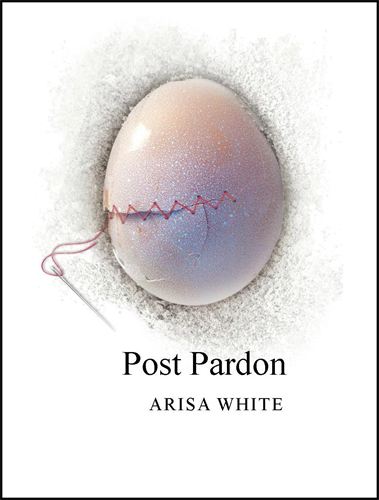 Post Pardon
Mouthfeel Press | mouthfeelpress.com
A stunning collection of poems that arranges and deranges the post-partum experience. White's syntax creates a remarkable fluidity that results in an undeniable tonal achievement of the collection as a whole. The poems in this sequence are brilliant and harrowing. Post Pardon is a breathtaking collection that introduces Arisa White as a major new talent. — Cate Marvin, author of Fragment of the Head of a Queen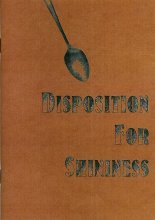 Disposition for Shininess
Factory Hollow Press | factoryhollowpress.com (sold out)
White's poems are sprawling or tight, playful and compassionate, stark and brutally honed to capture the core of the metaphor that she extends and warps and snaps and releases to a newness. This is innovation at its core: an ability to make new the old, to make unrecognizable the familiar, to comfort and destroy, to build the concept while also building the narrative (and lyric). This innovation is most noticeable in the titular poem, "Disposition for Shininess", a six-part, eight-page poem (the second poem in the book) that expands the lyric presented in the first poem, "This is How it Went in Luke". Where "This is How it Went in Luke" builds on an anaphora, "The daughter of," and stages the book as religious/spiritual beginnings, "Disposition for Shininess" puts the narrative pieces in place. We learn about the births of various members of the family, and White, a master craftician, plays with physical birth, emotional birth, spiritual birth, the birth of geography, and the physical mappings between the siblings, the mother, and the mother's lover. In White's hands, every image is compressed and conflated to hold as much emotional resonance as possible: "Like over and over again we a post-it/to some stone she had to swallow,/some pain that can't be exfoliated down" (1: 20-22); "She pulls her hair and there's a widow./Slicked, she stands at the peak of her thoughts./Our mother polishes her requiem until it's an opal./Watch it long it glistens like a leach" (2: 12-15); "We fold the smaller one into the bigger one/until we are one child our mother cannot hold.//. . .We know this exquisite corpse between us" (4: 2,3, 14). This poem, similar to others in the book, drops clues and picks them up, working deeply on nuance. —Metta Sama, Historical Imperatives in Arisa White's Disposition for Shininess and Sara Veglahn's Closed Histories

ANTHOLOGIES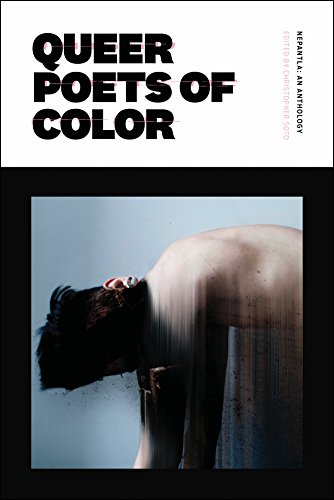 Nepantla: An Anthology Dedicated to Queer Poets of Color
Nightboat Books | nightboat.org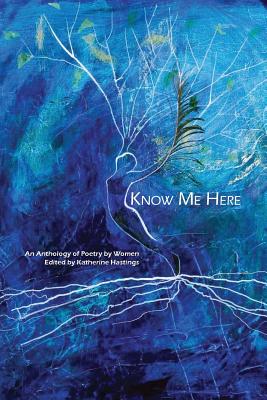 Know Me Here: An Anthology of Poetry by Women
WordTemple Press |
copperfieldsbooks.com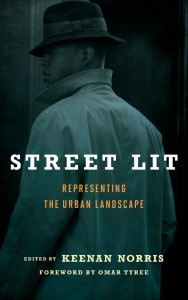 Street Lit: Representing the Urban Landscape
Scarecrow Press |
rowan.com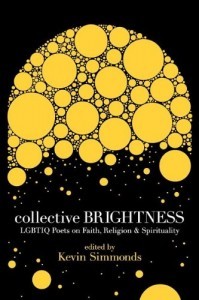 Collective Brightness: LGBTIQ Poets on Faith, Religion & Spirituality
Sibling Rivalry Press |
collectivebrightness.com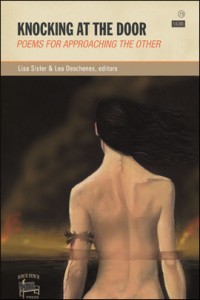 Knocking at the Door: Poems for Approaching the Other
Birch Bench Press |
writebloody.com
Other Anthologies
Another & Another: An Anthology From the Grind Daily Writing Series
Bull City Press
Cave Canem Anthology XII: Poems 2008-2009
Willow Books
The Woman I've Become: 37 Women Share Their Journeys From Toxic Relationships to Self Empowerment
Pixelita Press