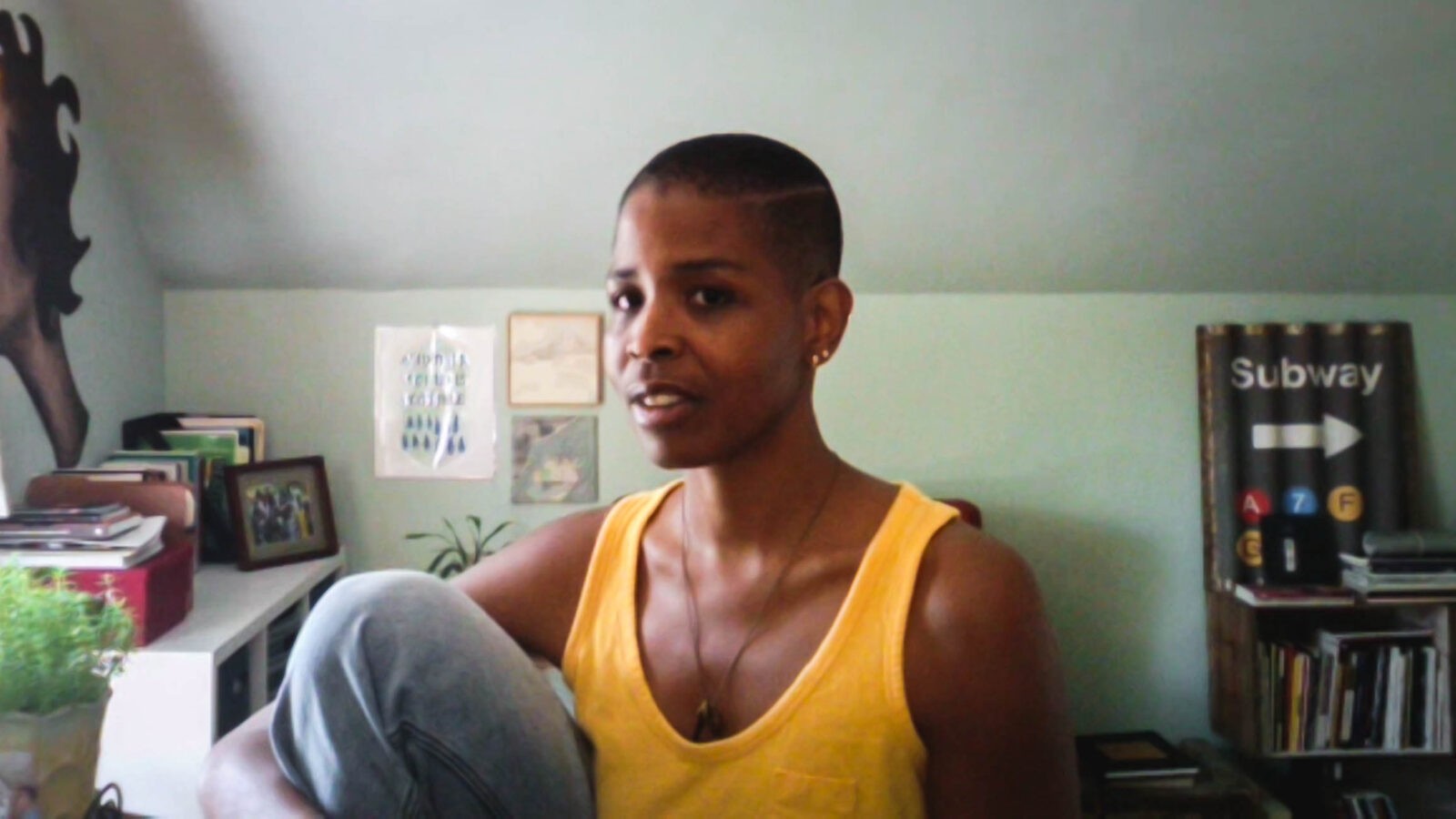 "She approaches words as reference points, rather than endpoints. By reimagining language, she exerts control over her sense of self."—Los Angeles Review of Books
ARISA WHITE is a Cave Canem fellow, Sarah Lawrence College alumna, an MFA graduate from the University of Massachusetts, Amherst, and author of the poetry chapbooks Disposition for Shininess, Post Pardon, Black Pearl, Perfect on Accident, and "Fish Walking" & Other Bedtime Stories for My Wife won the inaugural Per Diem Poetry Prize. Published by Virtual Artists Collective, her debut full-length collection, Hurrah's Nest, was a finalist for the 2013 Wheatley Book Awards, 82nd California Book Awards, and nominated for a 44th NAACP Image Awards. Her second collection, A Penny Saved, inspired by the true-life story of Polly Mitchell, was published by Willow Books, an imprint of Aquarius Press in 2012. Her latest full-length collection, You're the Most Beautiful Thing That Happened, was published by Augury Books and nominated for the 29th Lambda Literary Awards. Arisa co-authored, with Laura Atkins, Biddy Mason Speaks Up, a middle-grade biography in verse about the midwife and philanthropist Bridget "Biddy" Mason, which is the second book in the Fighting for Justice series. Biddy Mason Speaks Up was awarded the FOCAL Award, Maine Literary Award for Young People's Literature, Nautilus Book Award Gold Medal for Middle-Grade Nonfiction, and the Independent Publisher Book Awards Silver Medal for Multicultural Juvenile Nonfiction. Her current publications are the poetic memoir Who's Your Daddy and the anthology Home is Where You Queer Your Heart, co-edited with Miah Jeffra and Monique Mero and published by Foglifter Press.
Arisa was awarded a 2013-14 Cultural Funding grant from the City of Oakland to create the libretto and score for Post Pardon: The Opera, and received, in that same year, an Investing in Artists Grant from the Center for Cultural Innovation to fund the dear Gerald project, which takes a personal and collective look at absent fathers. As the creator of the Beautiful Things Project, Arisa curates poetic collaborations that center narratives of women, queer, and trans people of color.
Selected by the San Francisco Bay Guardian for the 2010 Hot Pink List, Arisa was a 2011-13 member of the PlayGround writers' pool. Recipient of the inaugural Rose O'Neill Literary House summer residency at Washington College in Maryland, she has also received residencies, fellowships, or scholarships from The Ground Floor at Berkeley Rep, Juniper Summer Writing Institute, Headlands Center for the Arts, Port Townsend Writers' Conference, Squaw Valley Community of Writers, Hedgebrook, Atlantic Center for the Arts, Prague Summer Program, Fine Arts Work Center, and Bread Loaf Writers' Conference. As a visiting scholar at San Francisco State University's The Poetry Center in 2016, she developed a digital special collections on Black Women Poets in The Poetry Center Archives. Nominated for Pushcart Prizes in 2005, 2014, 2016, 2018, and 2019, her poetry has been published widely and is featured on the recording WORD with the Jessica Jones Quartet.
Arisa is an assistant professor in English and Creative Writing at Colby College and serves on the board of directors for Foglifter and Nomadic Press. She is also an advisory board member for Gertrude and a community advisory board member for Maine Writers & Publishers Alliance.
For booking inquiries, contact Leslie Shipman at The Shipman Agency, leslie@theshipmanagency.com.
Why I Write
I write because I'm trying to love others and myself.
It is a way of getting to.
It's an opportunity to try on humanity, from varying points of view. If I can write from the perspective of the murdered and murderer, I can discover in myself something I did not know.
To get to a place where I am not ashamed of my secrets.
To not judge.
It's how I keep myself sane and honest. Growing up with six other siblings, a mother and her partners and their intimate violence, I needed a space to breathe, to remind myself that I had a voice that could be listened to, even if it was only by me. Writing allows me my own truth, to uncover the stories I had learned about myself.
Writing is raising the silenced and inaudible voices to heard.
I've chosen poetry to help me navigate the questions I ask about people and the things people do, and the systems that we create to keep people doing the same, often, unhealthy things they do.
As an intuitive person, I can't let things go: I like the challenge of finding the words to remake the moment again. The constant translation of events, situations, and emotions keep my brain turned on.
I like to be turned-on, awakened.
It is truly the times when I feel safe. Free to take risks, to emote, and to be led by imagination without fear.
Sometimes, I need a knife, a lover, a priest, a compass, and the poem offers direction, listens, loves, and stabs.
It allows me to not be while still being. When you walk in the world as black, woman, queer, poor, and the such, you get read before you reveal who you are. And sometimes, there is no space to learn who you are without being constantly challenged by assumptions, stereotypes, and expectations to perform or produce in a certain way because of those social identities. So writing is restorative, recuperative, and permits me to ask myself vulnerable questions about my own who-ness and humanness.
I love it.
You may also be interested in reading "On Writing," a short lyrical essay where I'm ruminating on the water style of poetry writing.