UPCOMING (VIRTUAL) APPEARANCES
Sunday, Jan 31; 4-5:00 pm PST: Lone Glen Reading Series with Meredith Clark, Maw Shein Win, and Arisa White. Zoom link available at https://loneglen.com/2021/01/12/lone-glen-triple-launch/.
Tuesday, March 9, 7 pm EST: Gibson's Bookstore | Poet Arisa White reading with Dara Wier in celebration of Who's Your Daddy. Register at https://www.eventbrite.com/e/136832578927.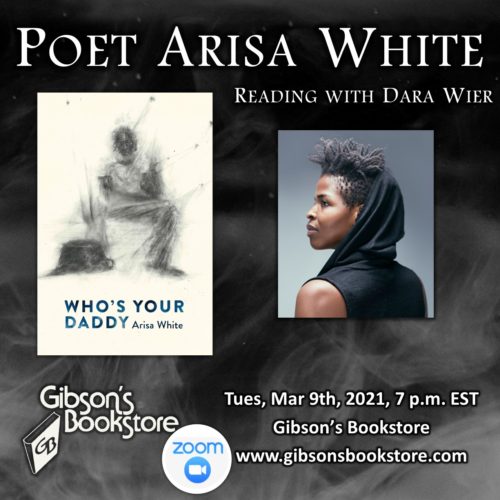 Thursday, March 11; 6 pm PST: The Booksmith San Francisco | Arisa White reading with former Bay Area Students Dan Atler, Michal "MJ" Jones, Hernan De La Cruz Ramos, and A.A. Vincent in celebration of Who's Your Daddy. Register here: https://www.booksmith.com/event/arisa-white
PAST APPEARANCES
Friday, Jan 15; 6-7:30 pm EST: Girls Write Now presents Friday Night Salon Series | Memory, Metaphor & Magic: Writing Poetic Memoir with Arisa White. Free. Register at girlswritenow.org/jan15salon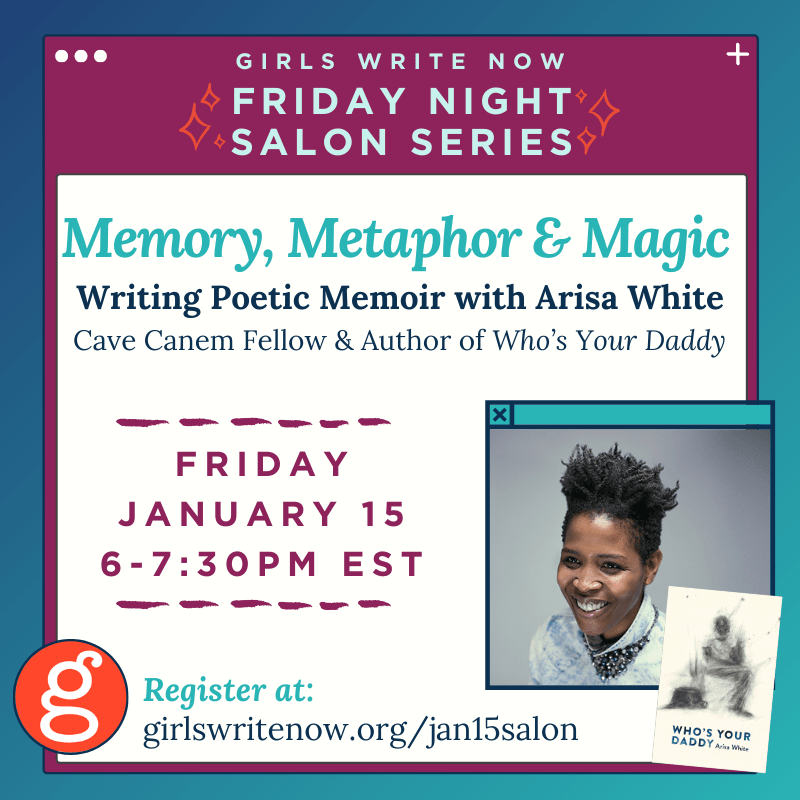 CHECK THIS OUT!
Rumpus Exclusive: Cover Reveal for Who's Your Daddy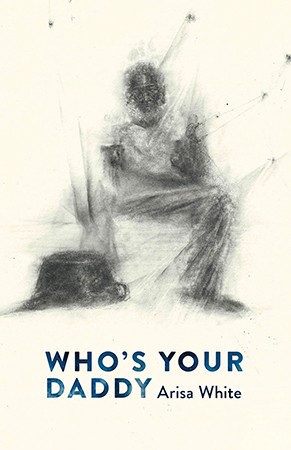 Who's Your Daddy is a lyrical genre-bending coming-of-age tale featuring a young, queer, Black Guyanese American woman who, while seeking to define her own place in the world, negotiates an estranged relationship with her father. In this exclusive, I share how I came about selecting the cover art, The Drinking Gourd, by Sydney Cain, aka sage stargate. Read the entire piece here.
HODINKEE: The Year That Warped Time

I was interviewed with seven others–scientists, restauranteurs, an astrologist– about how time felt in 2020. Read the entire piece here.