UPCOMING (VIRTUAL) APPEARANCES
Thursday, February 25, 6:30-7:30 pm EST: Randall's Island Park Alliance Literary Club: Arisa White in Discussion with Elizabeth Howard about nature, Vespers Flights, and writing. Register at https://www.eventbrite.com/e/randalls-island-park-alliance-literary-club-tickets-134286730225?fbclid=IwAR2lD3A1pBwldCBHkC-riMclKPE7sJh-Pjysfguxo_3fTtSMi3NOARDDJIY

Wednesday, March 3, 5:00-6:30 pm EST: Harvard Divinity School | Author Discussion: Who's Your Daddy by Arisa White in Conversation with Rev. angel Kyodo williams Sensei. Register at https://cswr.hds.harvard.edu/news/upcoming-events?trumbaEmbed=view%3Devent%26eventid%3D150568865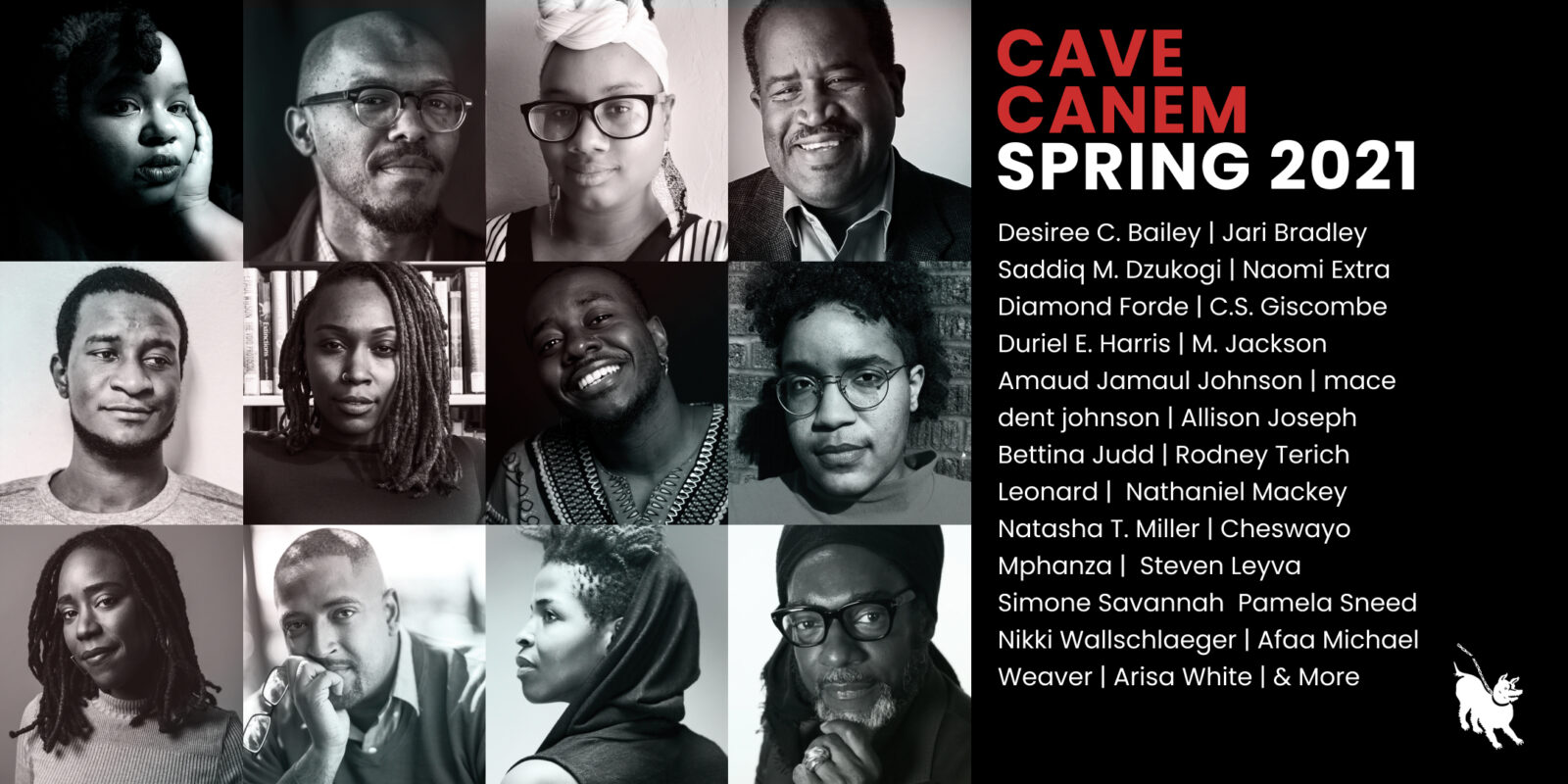 Thursday, March 4, 7:00-8:00 pm EST: Cave Canem | Poets on Craft: Black Queer Memoirs with Pamela Sneed & Arisa White, moderated by mace dent johnson. Register at https://nyu.zoom.us/meeting/register/tJcvceyuqD0iGtaJxovfepVxZY52oa3eswX5https://nyu.zoom.us/meeting/register/tJcvceyuqD0iGtaJxovfepVxZY52oa3eswX5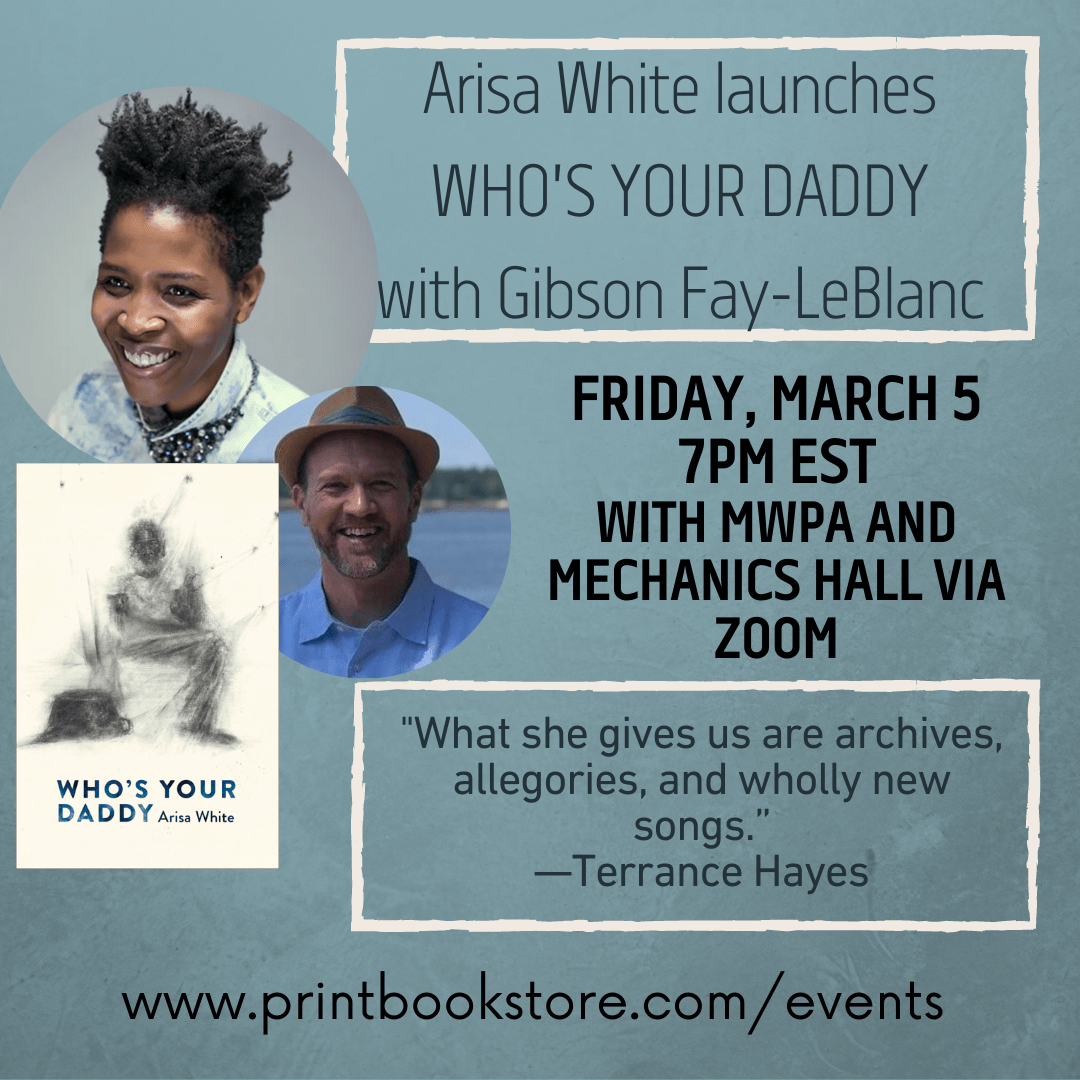 Friday, March 5, 7:00-8:00 pm EST: Print: A Bookstore | Arisa White discusses her new memoir, Who's Your Daddy, co-hosted by Maine's Writers & Publishers Alliance.Register at https://www.printbookstore.com/event/white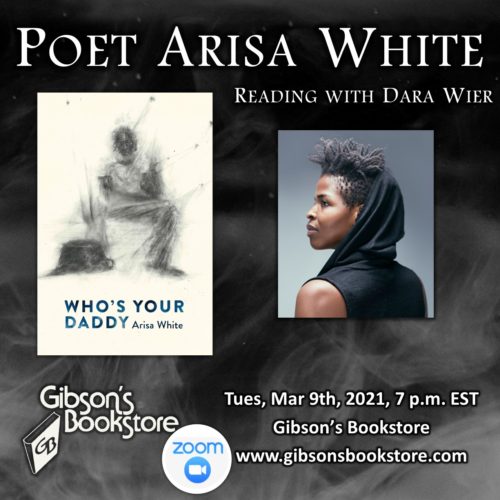 Tuesday, March 9, 7:00-8:00 pm EST: Gibson's Bookstore | Poet Arisa White reading with Dara Wier in celebration of Who's Your Daddy. Register at https://www.eventbrite.com/e/136832578927.
Thursday, March 11; 6:00 pm PST: The Booksmith San Francisco | Arisa White reading with former Bay Area Students Dan Atler, Michal "MJ" Jones, Hernan De La Cruz Ramos, and A.A. Vincent in celebration of Who's Your Daddy. Register here: https://www.booksmith.com/event/arisa-white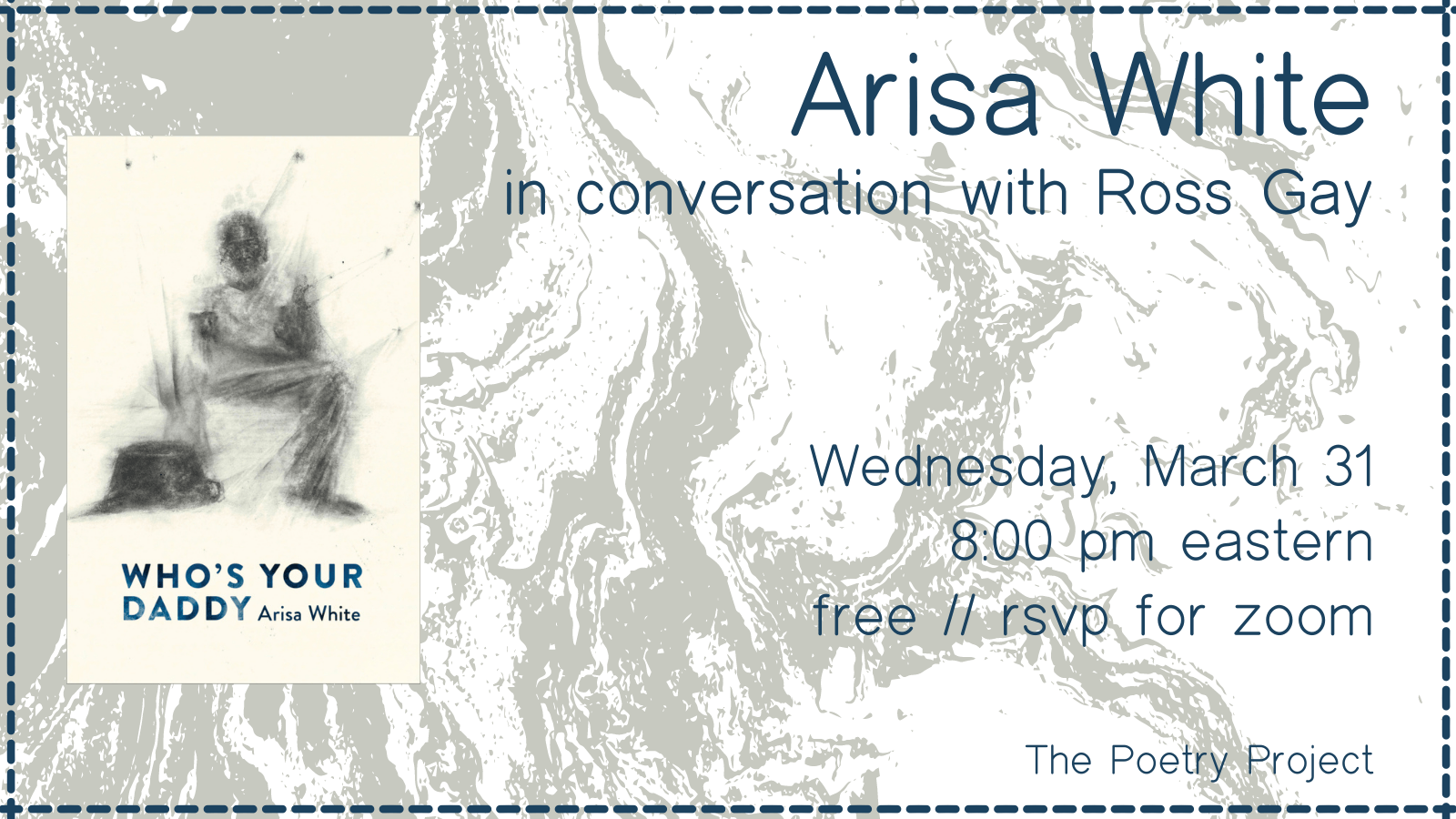 Wednesday, March 31; 8:00-10:00 pm EST: The Poetry Project | Arisa White & Ross Gay in celebration of Who's Your Daddy. Register at https://www.eventbrite.com/e/arisa-white-ross-gay-tickets-138092427167
Wednesday, April 21; 12:30-1:30 pm EST: Portland Public Library | Literary Lunch Series present Arisa White talks about Who's Your Daddy with Adrian Blevins. Zoom link: https://networkmaine.zoom.us/j/84984472776
PAST APPEARANCES
Friday, Jan 15; 6-7:30 pm EST: Girls Write Now presents Friday Night Salon Series | Memory, Metaphor & Magic: Writing Poetic Memoir with Arisa White. Free. Register at girlswritenow.org/jan15salon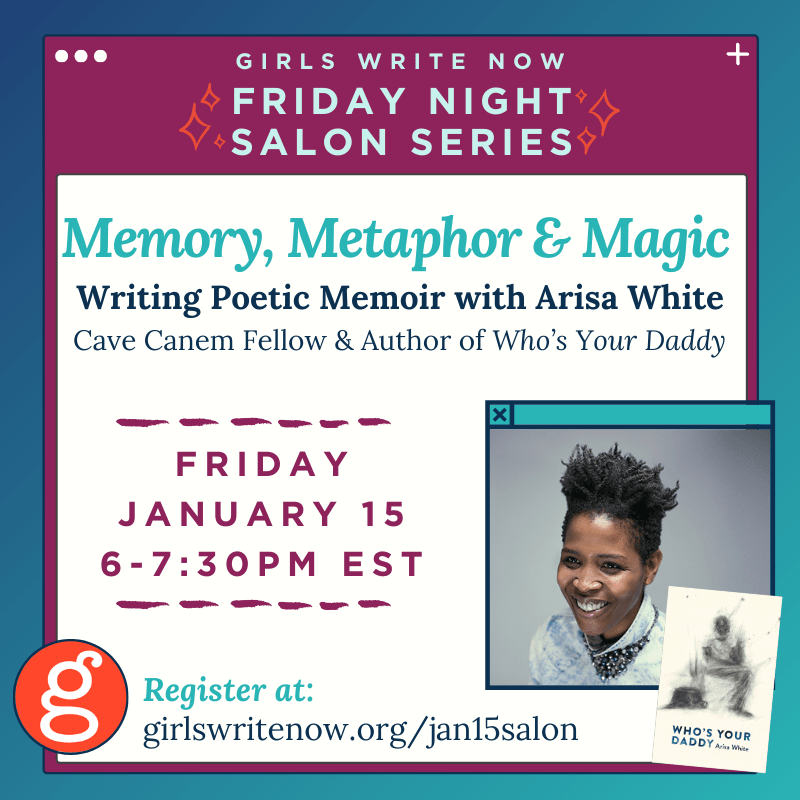 Sunday, Jan 31; 4:00-5:00 pm PST: Lone Glen Reading Series with Meredith Clark, Maw Shein Win, and Arisa White. Zoom link available at https://loneglen.com/2021/01/12/lone-glen-triple-launch/.
CHECK THIS OUT!
Poets & Writers: Page One
The first lines of a dozen noteworthy books, and Who's Your Daddy is included. Take a read and listen here.
2021 Black Fly Writers Retreat (Virtual), April 29-May 2; $175
I'm teaching a 3-day poetry revision workshop called "Re-seeing the Poem: Revision as a Co-creative Practice." Using a series of revision exercises based on deep questioning, the senses, natural elements, and cardinal points, participants will identify new beginnings, create poetic structures that better support content, and work collectively and in peer-review groups to get perspective on and solutions for how to enliven banal and lifeless poems. Sign up here.
Rumpus Exclusive: Cover Reveal for Who's Your Daddy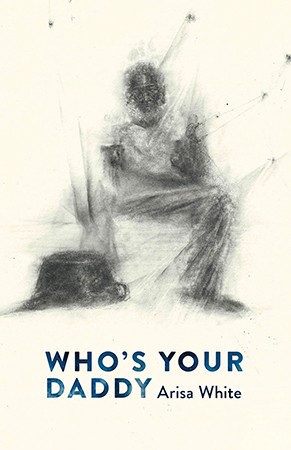 Who's Your Daddy is a lyrical genre-bending coming-of-age tale featuring a young, queer, Black Guyanese American woman who, while seeking to define her own place in the world, negotiates an estranged relationship with her father. In this exclusive, I share how I came about selecting the cover art, The Drinking Gourd, by Sydney Cain, aka sage stargate. Read the entire piece here.
HODINKEE: The Year That Warped Time

I was interviewed with seven others–scientists, restauranteurs, an astrologist– about how time felt in 2020. Read the entire piece here.