Upcoming Workshop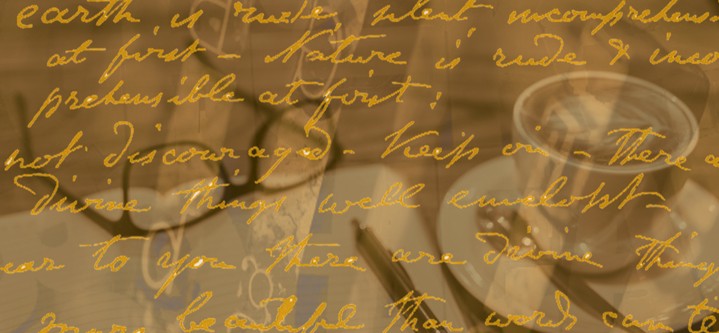 Know Thyself: Poetry of Personal Witness
Fine Arts Work Center
24 Pearl Street Online Writing Program
4-WEEK WORKSHOP: OCTOBER 30-NOVEMBER 24, 2017
COST: $500
(15% Discount Code: KNOWTHYSELF)

CLASS SIZE: 15

Those silent places we inhabit are places where we can learn to better listen—to self and to others. In this workshop we turn within, using poetry to cultivate greater attention and embodiment. You will incorporate a daily mindfulness practice into your writing process. You will be provided with essays and talks by such writers and thinkers as Audre Lorde, Laraine Herring, and Sensei. angel Kyodo williams on topics ranging from writing with the breath to the transformation of silence to the power of radical love.
Such texts will spark our discussions and offer opportunities for you to engage routes of critical personal inquiry, helping you to find source material for your poems. Examples from contemporary poets delving into their own subjectivity will model for you ways to begin and language that is emotionally rich and speaks distinctly of one's life.
In a workshop about witnessing and transformation, I'm interested in having you shift the grammar of your lives to the anagrammatical. So based on our theme for the week, anagrams will be provided as prompts. Anagrammatical words are fascinating because they teach us to see how letters can be rearranged to give us another word and therefore another meaning. This can help you create different associations, alert you to memories you may have redacted, and alter how you've perceived events that have shaped you.
This workshop is perfect for beginners and advanced writers wanting to find fresh ways to write about experiences that have impacted you deeply but you've avoided, and memoir writers who want to write across genres to emotionally access memorable events that you find difficult to render in prose.
Sign up for my newsletter to receive announcements for upcoming writing workshops.
Poetry Manuscript Consultations
For poets interested in getting feedback on their manuscripts, email me, and let me know about your project and we can go from there.
In LitHub's "30 Must-Read Poetry Debuts From 2015" Lynn Marie Houston, author of The Cleaver Dream of Man, writes: "The Clever Dream of Man was a product of the Juniper Summer Writing Institute where I had a manuscript review with Arisa White. I handed her what I feared was a random collection of pages—essentially all the poems I wasn't afraid to show someone. I expected her to say, as other participants had heard, that what was there was not united by a common theme. Instead, she talked to me about the collection's global theme of my relationships with men and the sub-themes of adultery, death, and betrayal. After receiving her input, I divided the book into three parts: poems about family, friends, and lovers." Read more here.