UPCOMING APPEARANCES
Wednesday, February 7, 2018; 6:30-8pm. Zeitgeist Bay Area: A Reading and Q&A, featuring Michal "MJ" Jones, Nils Michals, Baruch Porras-Hernandez, and Arisa White. Santa Clara University, Wiegand Room, Vari Hall, 500 El Camino Real, Santa Clara, CA
Friday, March 2, 2018; 7:30pm. Studio One Reading Series, featuring Aja Duncan and Arisa White. Studio One Art Center, 364 45th Street, Oakland, CA
March 7-10, 2018: AWP Conference & Bookfair in Tampa, Florida. I will be presenting on one panel and participating in two offsite readings:
Thursday, March 8; 7pm. Jaded Ibis Press Reading at Inkwood Books,

1809 N. Tampa Street, Tampa, FL 33602

Friday, March 9. Foglifter Reading, Location and Time TBA
Saturday, March 10; 3-4:15pm. Panel:

Draining The Swamp: Writing as Resistance and Social Responsibility in a Post-Truth Era, Marriott Waterside, Florida Salon 4, 2nd floor
Saturday, April 7, 2018; 6:30-8pm. The Parlour Readings: Arisa White, Mount Saint Mary's University, Doheny Campus, Building 10 Parlor, Los Angeles, CA
CHECK THIS OUT!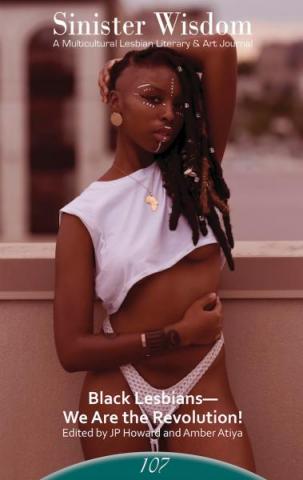 Sinister Wisdom 107: Black Lesbians–We Are the Revolution, edited by JP Howard and Amber Atiya, lifts up the voices of African-American lesbians for us all to hear, see, and know. The creative work in Sinister Wisdom 107: Black Lesbians–We Are the Revolution gathers together new writing by an array of emerging and established black lesbian and queer women writers. Sinister Wisdom 107 invites us all as readers, thinkers, activists, and cultural workers to engage in meaningful and productive ways with the voices and works of African-American lesbians as they write and imagine new worlds
Creative Work By: Pamela Sneed, Charan P. Morris, Nikkya Hargrove, Vanesa Evers, Omotara James, Renée Bess, Cheryl Boyce-Taylor, Arisa White, Cheryl Clarke, Ifalade TaShia Asanti, Linda Bellos, and more! Order here: http://www.sinisterwisdom.org/sw107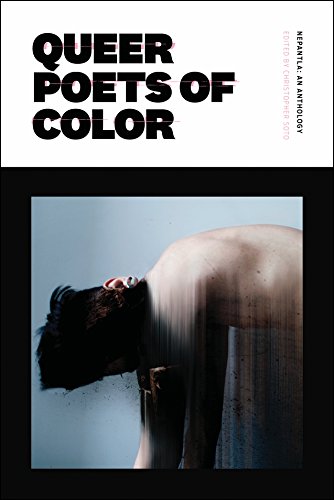 Pre-orders are available for this incredible anthology, edited by Christopher Soto, featuring such poets, as myself, literary legends Audre Lorde, James Baldwin, June Jordan, Ai, and Pat Parker alongside contemporaries such as Natalie Diaz, Ocean Vuong, Danez Smith, Joshua Jennifer Espinoza, Robin Coste Lewis, Joy Harjo, Richard Blanco, Erika L. Sanchez, Jericho Brown, Carl Phillips, Tommy Pico, Eduardo C. Corral, Chen Chen, and many more.